21 Steps for Starting and Growing a Successful Business Startup
Starting a business is an undeniably exciting prospect. There's something special about pursuing a new business idea, but how do you ensure that your startup business will succeed?
Every business is unique, which means you're likely to find your own path to follow. However, most successful startup businesses follow similar steps. In this article, we've laid out 20 steps for starting and growing a new business, helping you on your way to building a successful empire.
1. Consider Whether You're in a Good Position to Startup a Business
Starting a business can be a rewarding experience, but it isn't easy. Although you don't need a degree, lots of money or even previous business experience to get started, you do need time and determination to make it work.
You should establish what puts you in a good position to start your business. Ask yourself the following questions:
What are you passionate about?

Which skills do you have?

What are your strong points and what is your expertise?

What kind of lifestyle do you want?

How much capital does your business idea have?

How much money do you personally have to invest in your new venture?

What does success look like to you?

Are you prepared for failure?

Are you ready to be an entrepreneur?
If you're happy with your answers to these questions, it's time to start developing your new business idea.
2. Think About Why You Want to Start Your Own Business
This is one of the most important questions you must ask yourself and you must be honest with yourself. Understanding why you want to start a business will build the foundations for how your business operates.
The following are some of the most common reasons entrepreneurs started their own businesses;
Boost current income.

Improve family-life balance.

Gain more freedom.

Have a great business idea.

Found a gap in the market.
If you share these reasons, you're in a good position to develop your new business idea.
3. Define Your New Business Idea
Do you already have a solid business idea or are you still trying to establish one? Whatever stage you're at with your new business concept, it's important to refine your business concept. Fully understanding your new business idea will help you explain it clearly to others, but it will also form an important part of your business plan.
When defining your new business idea, think about what you want to achieve. Ask yourself the following questions:
Will your business provide a solution to a problem that's not being addressed?

Does your business address a skills gap in a specific industry?

Could your business do something that already exists better, quicker or for less?

Are you developing something new that could be the next big thing?
Think about which of these questions your new business idea answers. This will help you define what you're trying to achieve and who will benefit.
4. Get a Second and Third Opinion
Now you may have an understanding of what your business offering will be, it's time to see what other people think. You could start by asking those nearest and dearest to you what they think, but don't just take their word for it. Make sure you get advice from a wider audience so you get neutral feedback too.
There are multiple ways of getting feedback on your new business, including the following:
The Lean Startup Approach
This approach involves taking your product or service to market at a controlled level, gaining feedback and then acting upon that before going again. While this is a lower-risk approach, it can be a slow way of getting useful insights into how your business could perform.
The Direct Feedback Approach
With this approach, you allow potential customers to interact with your offering and gather their feedback. This a great way to understand if you need to make any improvements before going to market.
Whichever approach you decide to take, make sure you really learn from the feedback you receive and use it to shape your business plan before properly going to market.
5. Do Your Research
Having a great idea is a good start, but it won't be as useful unless you fully understand your market.
Why Market Research is so Important
Through market research, you gain a better understanding of your chosen sector and the approaches of existing businesses. There are several factors to consider when doing your market research:
What's the demand like?

Is the industry saturated?

How are you going to gain the attention of your audience?

What's unique about your business?

If what you want to do is unique, is there a reason why?
Conducting market research on your competition is key to understanding your business objectives. As a starting point, you should conduct primary and secondary market research.
Primary Market Research
Analysing your competitor's effectiveness in the marketplace, considering the following:
What is their current sales performance?

What are their plans for the future?
Find out more by conducting interviews, surveys, questionnaires and focus groups. The more information you can collect, the better understanding you will have.
Secondary Market Research
Analyse published data and begin establishing benchmarks against your competitors. Gain insight into your target demographic by considering the following criteria:
Age

Occupation

Lifestyle

Interests and Hobbies
Market research is a must for anyone looking to build a new business idea, allowing you to understand the level of demand and competition you could face. You'll gain a better understanding of how to operate your business and your prospects for growth. Subsequently, you'll be in a better position to develop a more effective business strategy that drives your new business.
6. Define Your Unique Selling Point and Target Customers
Your unique selling point (USP) is what separates your business from the competition. It's part of what makes a business successful. You need to understand exactly what your USP is and who will care about it (your target customers).
Once you've figured out your USP and target customers, it's time to simplify. Try to sum up your business and its market in just two short sentences. This task will help you with your business plan.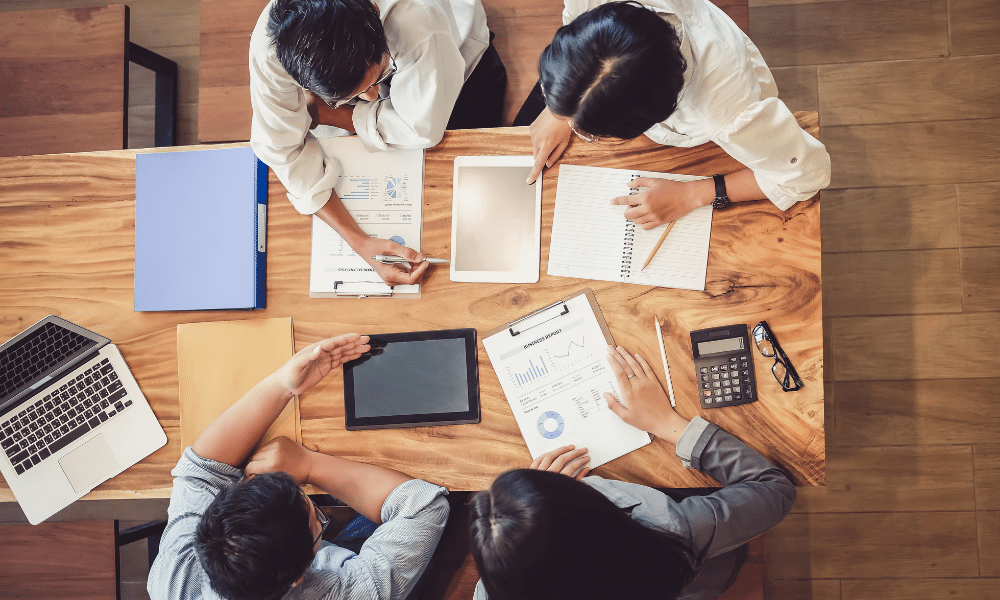 7. Write Your Business Plan
Once you understand your USP and customer base, the next stage is to create a detailed business plan. Your startup business plan helps keep you focused. Make sure to include resource requirements, costs, financial projections and your overall business goals.
Typically a new business plan will include the following:
A description of the business

What is your USP

Your objectives

Your product offering

Who your target audience is

An evaluation of the market you'll operate in

Your team structure and the roles within your business

A cash flow statement including your projected income, profit and overheads.
8. Choose a Business Name and Website Domain Name
Before you start trading, you'll need to think of a name for your new business. You should check with Companies House whether the business name you are thinking of is available and also whether there is a website domain available using the name. Once you have finalised the name for your business startup, you should register your chosen website domain as soon as possible.
9. Design a Logo
Your company logo will help form your brand identity, so it is important to create a memorable logo which stands out from the competition. Ensure that your logo is simple, appropriate for your market and indicative of your business.
10. Decide your Business Structure
You'll need to decide which small business structure is the best fit. Your business structure is the legal structure you'll use to run your business. Popular options include registering as a sole trader, a private company limited by shares, a private company limited by guarantee and a Limited Liability Partnership (LLP).
What's The Difference Between a Sole Trader and a Limited Company?
There are pros and cons to operating as a sole trader or a limited company, but the key differences you should be aware of are as follows:
A sole trader is personally liable for business debts

A limited company is considered to be a separate legal entity, so there is no personal liability for any debts accrued.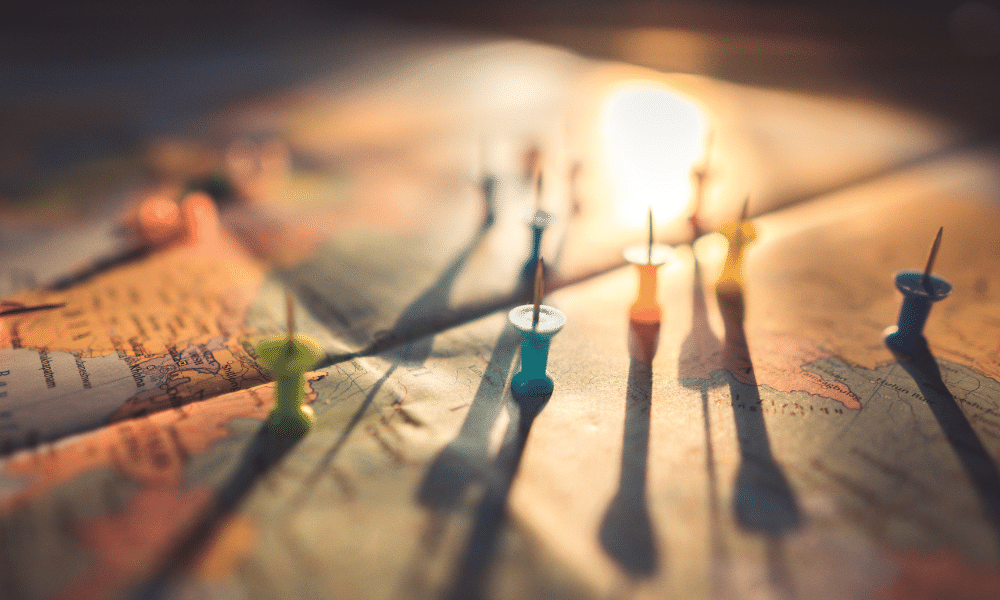 11. Decide Where Your Startup Business Will be Based
When starting a new business, it's easy to get caught up in the moment and before you know it, you've over-committed. Subsequently, it's important to try and keep costs to a minimum when starting.
Consider where your business will be based, asking yourself the following questions:
Where does your business need to be to get started?

If your ideal location is cost prohibitive, what alternatives could you consider?

Can you work from a home office or co-working space?

Do you need a retail premise or warehouse?
Your premises requirements will be entirely dependent upon your business purpose, the number of staff you employ and your costs. It's advisable to start small with a short-term commitment, then once your business is proving to be a success, you can consider a commercial premise more in line with your business needs and growth projections.
12. Funding Your Startup Business
It's important to have a clear understanding of your business finances before you start. Whether you have £0 or £10,000, options are available to get you started. Whether you work with a shoestring budget or invest heavily in your new business, you can apply for loans and grants to get your business off the ground.
Startup Business Loans
Even if you don't have any capital, It's not impossible to start a business. You could take out a startup business loan to get going. It's important to remember that with a loan, you'll accrue interest and need to factor repayments into your cash flow.
Startup Business Grants
A grant can be a great way to get a business started. Grants are typically provided by region. The Department for Business, Energy and Industrial Strategy (DEIS) has a gov.uk page dedicated to finance and support for businesses that can help you find out which business grants are available in your area.
13. Arrange Insurance
Even the smallest startups need business insurance. Unforeseen circumstances are an unavoidable part of operating a business. You don't want to halt your business growth or worse due to the financial impact of something you couldn't foresee, which is why insurance is so important.
There are various forms of insurance which you should consider, including professional indemnity insurance, public liability insurance, cyber insurance and business interruption insurance. Whatever you choose, ensure that you compare the best offers to find the right coverage for your business.
14. Register for Taxes
You'll need to register your business with HMRC for either Self Assessment or Corporation Tax. In addition, if you employ any staff you should register for PAYE and VAT. The exact taxes you'll need to pay depends on the legal structure of your business.
15. Open a Business Bank Account
Although it may be tempting to use your own personal bank account, it is advisable to get a separate business bank account. This will help keep your finances separate and may make it much easier to manage your accounts.
16. Build a Website and Create Social Media Accounts
The majority of businesses benefit from having an online presence, so a website is a great way to get started. It's also advisable to create social media accounts so you can connect with your customers.
You may want to consider whether to launch your website and social media accounts before or after you're ready to go to market. Keep in mind that both your website and social media accounts can be used as marketing tools to generate buzz before you properly launch.
17. Take your Business to Market
At this stage, you should be ready to take your business to market. Congratulations, this is an amazing achievement and a testament to the hard work you've put in so far. But the hard work doesn't stop here, there's still more you can do to make sure that your startup succeeds.
18. Develop Your Business Product or Service
Now you've taken your business to market, the key to success is to continue building on your business offering. Continue with your market research efforts to find ways to improve your product or service. Whether you've been buying and reselling products and now want to explore manufacturing to cutting out the middle-man in a serviced environment, there will be opportunities for improvement.
Enhancing and developing your business can help reduce costs and drive an increase in profit. However, it's important to do this in a considered way, taking what you've learned into account and ensuring that you expand your understanding before making any changes.
19. Invest in Technology
Businesses of every size are likely to require various forms of technology. Think about whether you need physical items such as laptops, mobile phones and a VoIP phone system, but it's important to consider the technology you need to succeed.
Business Connectivity
Internet connectivity is an essential part of any business, and depending on what you're aiming to achieve, you might want to consider whether a fibre connection is enough, or if you need the reliability of a leased line.
Payment Services
You may also need equipment specific to your business. For example, if your business will make face-to-face sales for goods or services, you need a system for taking payments that's reliable. Equally, you may need a merchant service to take payments online. What's important is that you find the best fit tech that offers the best service for your business.
20. Keep Your Energy Costs Low
With energy prices continuing to rise, it's important to do all that you can to ensure that your energy bills don't eat into your profits. While you can take steps to ensure that your business is energy efficient, finding a great business energy contract will help with costs.
21. Drive Revenue
It doesn't matter what sector your business operates in, generating revenue is pivotal to your future. There are many ways you can drive revenue, but whatever approach you take, ensure that you remain focused. Keep conducting market research and develop a marketing plan that can support a business strategy designed to drive growth.
Compare to Save Time and Money
At BusinessComparison, we specialise in helping businesses compare a variety of products, that are essential to business growth. As a startup, there are many factors to consider, however, our quick comparison services are designed to ease the pressure and help you find the best deals.